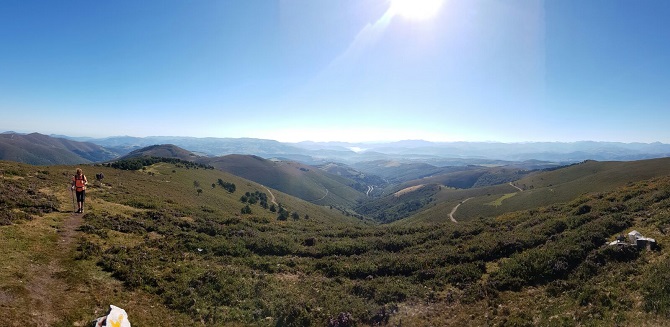 What is the Camino?

After the discovery of the tomb of the Apostle St. James the Greater at the beginning of the 9th century, the Camino has led pilgrims as far as the sanctuary.

This flow of people still survives, and whose goal is the Cathedral of Santiago de Compostela and in most of the cases to get the Compostela.

The Compostela is the accreditation issued after having travelled at least the last 100 km on foot and 200 km by bike or on horse, in consecutive stages, but without any time limit, and if the Camino has been realized by religious or spiritual purposes. To obtain it, it's necessary to show the Credential or Pilgrim passport that has been sealing daily in accommodations, restaurants or churches along the itinerary.

There are multiple motivations that drive each pilgrim to put on a good pair of boots or take a bike and start to experiment a combination of personal challenge, time for getting to know oneself, interest in history, religion, art, nature and sport.

How is it the Camino?

There are so many routes which ride to Santiago, each one has its difficulty: the French and Portuguese Camino have an average difficulty; the Northern and Primitive Camino have a high difficulty.

The organized itineraries usually have stages with a length of approximately of 20 or 25 km every stage. By bike we suggest to not exceed 40 or 50 daily km.

The Camino crosses towns, villages and hamlets. It crosses mountains, woods and plains; it leaves for pavements roads, path and trails. All the Caminos are well signposted with milestones and the famous yellow arrow.

No day is the same on this journey. A Way that will take you to live and share new experiences.